Kand Real Estate Lawyers represent buyers and sellers in the purchase and sale of houses, condo's, co-op's, town-houses, new construction, multi-family homes, retail buildings, office buildings, vacant land, short sales, foreclosed properties and bank owned homes
BUSINESS PURCHASE AND SALES
COMMERCIAL LANDLORD/TENANT LAW
BANK/LENDER REPRESENTATION
Mark handled the legal aspects of selling our home, from contract to closing. All was done very painlessly and efficiently. Everything that we needed to happen did and we were very happy with the services that Mark & his staff provided at a fair and equitable price.
---
Mark was great to work with and made the process very easy. We were in communication the entire time and he explained everything to me every step of the way. There was a title complication that came up, but Mark was able to handle it without issue and it didn't slow down the closing process at all. I would recommend him without hesitation.
---
I chose Kand on the basis of fine online reviews, and am now happy to add my own. I needed a very quick closing in Bayside. Mark advised and engaged a strategy that assured we met my constraints, with time to spare. I recommend Mark Kandkhorov for real estate closing.
---
Mark and his legal team went ABOVE AND BEYOND our expectations. We were first time home buyers and had a lot of issues and problems with our sellers, but with Mark and his team on it, they expedited the closing and made it happen within days. Mark made sure we were treated fairly and really knows his real estate law. I'm so happy we chose Kand Real Estate Law to assist us with the purchase of our new home. I highly recommend Mark and his team at Kand Real Estate Law.
---
Mark and his team were very quick, responsive and professional. As a new home buyer, it was a very intimidating and scary process but Mark took care of almost everything. It definitely helped lessen the fear and stress! Very happy with the service and excited that we closed without any issue!
---
Great experience. If you're looking for a responsible and experienced lawyer, then Mark Kandkhorov is the right person. He always responds to calls/e-mails, answers any questions, and goes out of his way to accommodate. Amazing experience, so happy I was able to find him. Thanks to him, I am an owner of my own home. I absolutely recommend him. I wish I could give him 10 stars. He is truly the BEST!
---
If you are looking for a knowledgeable real estate attorney that will get the job done efficiently and quickly, Mark is your guy. I was able to close on a coop purchase in a month and a half (time the offer was accepted to closing). When I first spoke to Mark, I told him I wanted to close as fast as possible and he did his part to make that happen. As a first time home buyer, I never felt like I didn't know what was going on because Mark also did a good job of keeping me updated and answering any questions I had. Mark has a calm demeanor and is always willing to answer any calls or questions. Would recommend.
---
Mark and his team were extremely helpful during the purchase of our co-op. Always on top of our file and guided us appropriately to the finish line. Couldn't ask for a better attorney. The whole team is extremely proffesional and I would recommend Mark to anyone looking for an excellent real estate attorney.
---
Great experience. Mark is very knowledgeable and very helpful. The entire process was stress free and so easy from start to finish. Highly recommended
---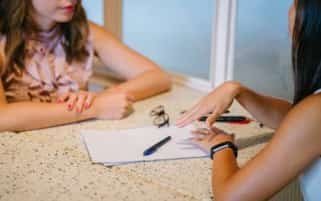 Closing costs for a seller of a residential co-op apartment is typically broken down into a few categories: brokerage fees, transfer taxes, co-op fees, payoff bank fees and legal fees.